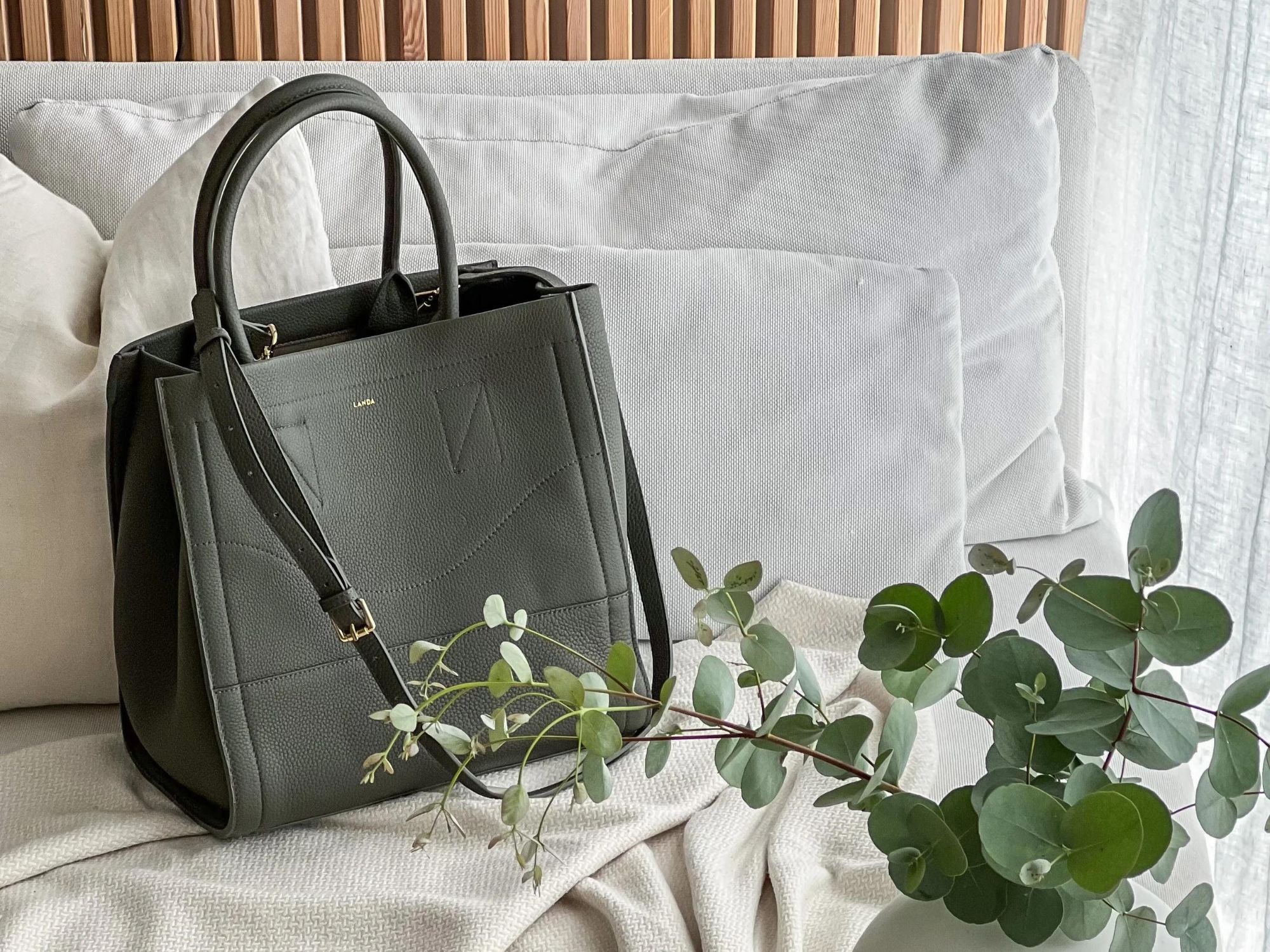 Choosing the Perfet Luxury Handbag for Business
In the realm of business, first impressions often hinge on the details.
Among them, a luxury handbag stands out, not just as a fashion statement, but as a reflection of one's professionalism and style. So how do you choose the perfect business handbag from a sea of luxury options?
Functionality First: Ensure your chosen bag has compartments for essential items. Having organized sections can make the difference during crucial moments.

Subtle Elegance: While vibrant patterns might be tempting, for business. It's often best to opt for neutral or muted tones. They exude a sense of timeless sophistication and pair well with business attire.

Quality Over Quantity: A luxury handbag is an investment. Prioritize bags crafted from high-quality materials and excellent craftsmanship. They not only last longer but also maintain their elegance over time.

Choose the Right Fit:  Depending on your daily essentials, it's crucial to select a bag that accommodates your needs.
One that's too large might seem overwhelming, while a too-small choice could leave you without enough space for your essentials. 
When looking at our collection, you will always find a bag that is appropriate for your everyday working life.
Our Large Day Bag, CASTANA, is an example of a classic and sophisticated bag, yet sleek and understated. This design is roomy enough to carry all size laptop and even an overnight change of clothes for those short business trips. One of our favourite features is the Detachable Pocket that can be used as a little crossbody. This allows you to carry your absolute essentials like passport and phone in a handy way. 
Other bags like the TECA bag is smaller but perfect for business when you don't need to carry a laptop. The functional 2 strap system allows you to carry it as a crossbody and then remove that strap and only keep the top handle, made in the same leather, to make the bag that little bit more formal and elegant. Simplicity that works.  
Remember, in the business world, your handbag is more than just an accessory. It is an extension of your personal brand.
Choose wisely and let your luxury handbag make the statement you want.