Article: Sustainable Sophistication: And our obsession with perfect Neutrals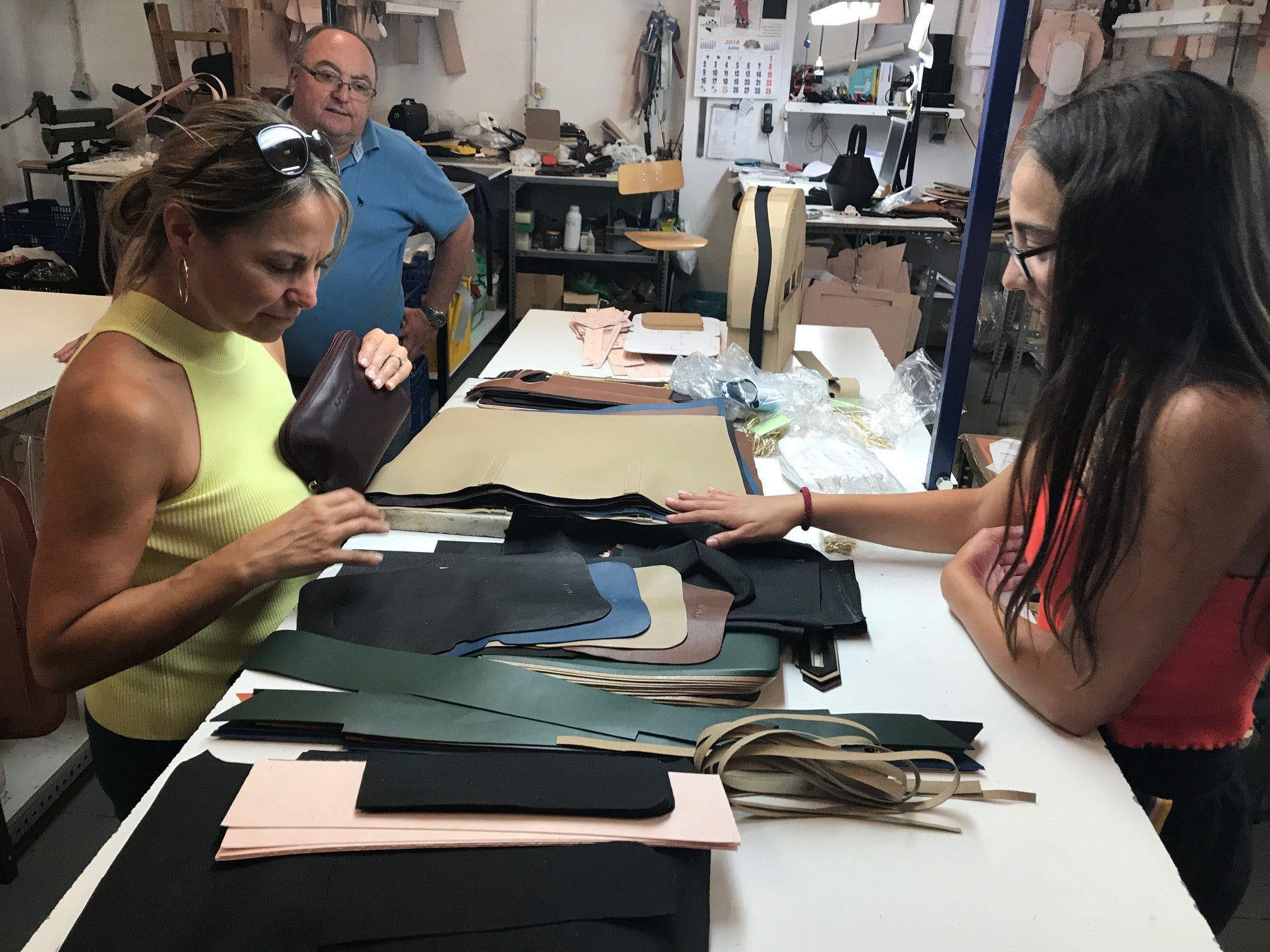 Sustainable Sophistication: And our obsession with perfect Neutrals
In today's fashion landscape, where trends come and go at lightning speed, there stands a timeless touchstone: the marriage of sustainable craftsmanship with sophisticated design. Our brand is the embodiment of this union, and here's why it should matter to you.
Our handpicked colour palette is not just rich and sophisticated; it's designed with every individual in mind. At LANDA, we spend Months choosing the perfect tone for each bag we launch. We are particularly obsessed with finding those perfect neutrals that are not only sophisticated but also rich in depth and beautiful to look at. At LANDA we understand a Burgundy shade is not just a shade, it must be perfect to work as a year-round neutral to match your wardrobe in all seasons and elevate your look. 
Whether you're refreshing your summer collection or looking for those winter essentials, our hues seamlessly integrate into any wardrobe. It's not just about shades, though. It's about how these colours make you feel, turning ordinary days into extraordinary moments.
But what truly sets our brand apart is our commitment to sustainability. In an age of fast fashion and fleeting trends, we're taking a stand for what's enduring. Every piece we create doesn't just complement your clothing; it tells a story of conscious living and exceptional taste.
In a world teeming with choice, making the right ones can often seem overwhelming. But here's a choice that's clear: when you opt for our brand, you're not just choosing value, legacy, and statement that speaks of timeless elegance and responsibility. 
We see Sustainability as a journey and every new decision we make is always geared towards improving in this key area. Some crucial steps we take at LANDA: 
We only choose the highest quality raw materials to ensure durability and offer that luxury finish. 

We partner up with small, family run factories where skillful artisans follow traditional methods to craft leather. 

Our tanneries hold the LWG Gold Standard Certification (the highest certification available in the leather industry).

We work hard to offer products that are seasonless and offer colour and shapes to adapt to different wardrobes and occasions. 

All our packaging is done using recycling materials and we don't use plastic. 

We don't use chemicals to hand paint the edges of our bags. We use an apricot oil that is eco-friendly and luxurious to finish every product we make.

We work towards reducing waste and we produce perfect Small Leather Goods (like keyrings) made entirely from cut offs that would have otherwise been disposed.  
So, the next time you're looking for that perfect addition to your collection, remember that value that comes with choosing sustainably sophisticated.